I have been waiting, somewhat impatiently, for the last 3 weeks to show you pictures from the wonderful rustic elegance wedding shoot I shot in Traverse City, Michigan. We had to wait because this beautiful shoot was picked up by the wonderful 100 Layer Cake and this morning it was finally published. I have worked so hard my entire career for this moment, and I am not going to lie, a few tears were shed when I read the post.  So here is the story of how this shoot came together.
About 6 months ago I got an email that changed my life forever. That may sounds highly dramatic, but it is true on every aspect. I got an email from a wonderful blogger and future friend Rhiannon. She had expressed interest in featuring my spring green apple shoot and I was more than happy to have it featured on such a beautiful wedding blog. I also visited her wedding planning website and I was blown away not only by her lovely work, but also because her taste mirrors my own in so many ways. I casually mentioned how I would love to work with her some day and we both expressed sadness that I did not live in the Chicago area (where she was living at the time.) That is when I dropped the bomb…I would fly to Chicago this summer to do a shoot with her. That is how impressed I was, and still am with Rhi. She was surprised but excited that I was willing to do that and she took off with planning at full speed ahead. During this time she moved to Grand Rapids, MI and so our venue changed from Chicago to Traverse City Michigan. I am not  going to lie. Ever since I saw my first Pure Michigan ad on TV I have been dying to go. And I was not disappointed. Not only was Michigan the most beautiful place I have ever been to, but I also got to work with the most talented wedding vendors I have ever had the pleasure to work with. Ok enough talking…you are here to see the pictures!!!
The shoot took place at the beautiful Crooked Creek Ranch on Lake Leelanau. If there is a more beautiful Venue in all of Michigan I would dare someone to show it to me. I hope very much that I will get to work there again.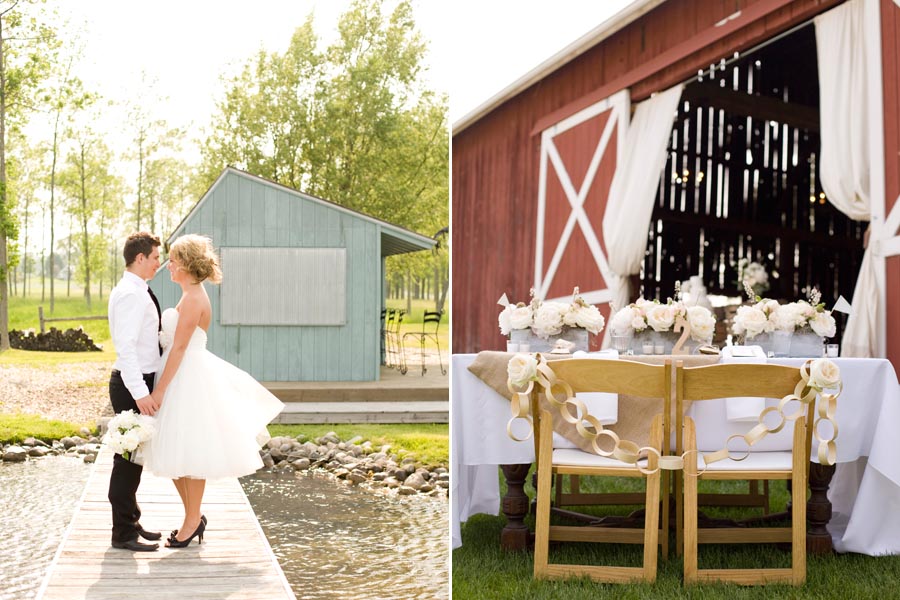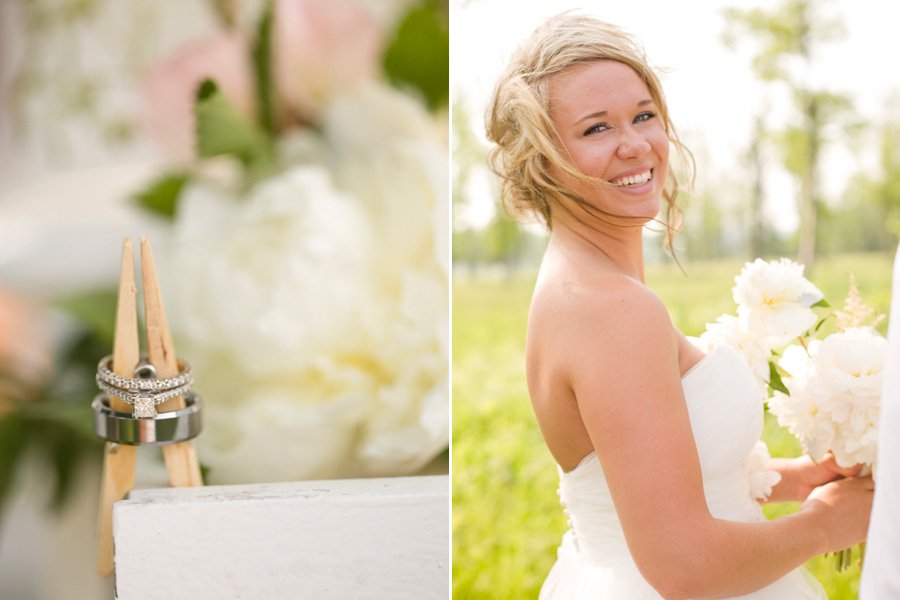 The models Jen and Nick were an absolute dream to work with.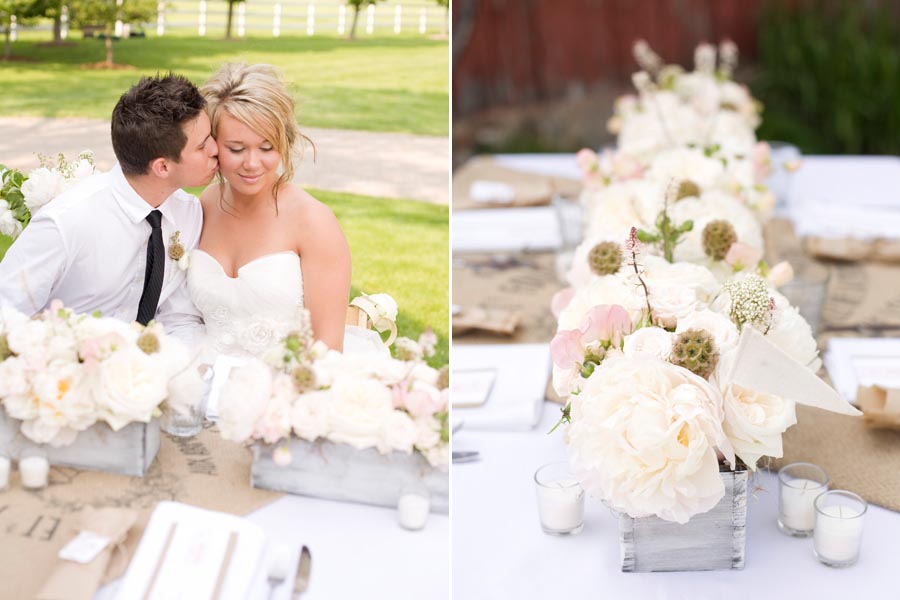 The flowers…sigh…lets take a minute to full appreciate what a beautiful job Liz at Parsonage Events did. Rhi and I were so blown away. On the way to Traverse City we kept stealing glances into the back seat and asked ourselves "is this real?" Amazing. She was a dream to work with.
Again…more beautiful flowers to look at!
All of the paper materials for the shoot were provided by Michelle Ellen Lee from Papertalk Press. Everything was gorgeous and here attention to detail was amazing.
Our cake was made by the wonderfully talented Kelly Kobus from A Piece o' Cake. Isn't it dreamy.
Rhi came up with the most beautiful idea for the guest sign in book. I life size version of a traditional wish tree. Her creativity and taste continue to amaze me.
I have a soft spot for old crates. Like major. When Rhi told me the cake was going to be stacked on them I about died. Literally stopped breathing for a minute or two.
Nicole Ebbitt at The Caramel Jar sent us the most delish salted caramels for our favors. Lets just say after the shoot I ate my fare share of caramels. If you are looking for a delicious favor you should order from her. So amazing.

Be sure to check out the wonderful wedding video from this shoot by Future Focus Media. We were so honored to have Paul and his team there. Watching the video was like reliving the day all over again.
I am so grateful and humbled to have been a part of this shoot. Thank you to all of the wonderful vendors who put so much time and effort into making this shoot possible. Here is a list of all the vendors that were a part of the shoot. Every single one of them comes highly recommended by me and I hope to work with all of them again very soon.
Photography: Tonya Peterson Photography / Styling and Design: Rhiannon Nicole, Hey Gorgeous Events / Venue: Crooked Creek Ranch / Florals: Liz Andre-Stotz, The Parsonage Events / Cake: Kelly Kobus, A Piece o' Cake / Paper Products: Michelle Ellen Lee, Papertalk Press / Favors: Nicole Ebbitt, The Caramel Jar / Dress: Maggie Torongo, Renee Austin Weddings / Hair and Make Up: Lydia Terpstra / Wood links: West Elm / Videography: Paul and Vanessa Filan, Future Focus Media / Models: Real life married couple, Nick and Jen Doornbos
xoxo
Tonya